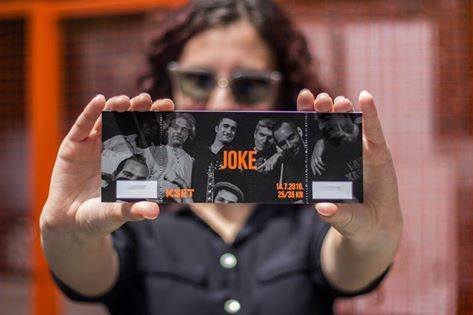 Biography
Accustomed to international tours and fed with multiple influences, JOKE keeps on expanding its crossover. Some would say "Citizens of the World", others would say "Witness of an era", the Parisian combo overcomes labels to deliver a music all on edge.
Basically funk and rock'n'roll in the soul, soukous, Afrobeat, hip-hop, ragga pass also through the mill of this band. Their message is concerned, and even appalled ... without being moralistic.
As if Africa and Balkans would met in the lounge of Marco Prince fornicating with Berus. A collective experience that leaves an enriching trace.